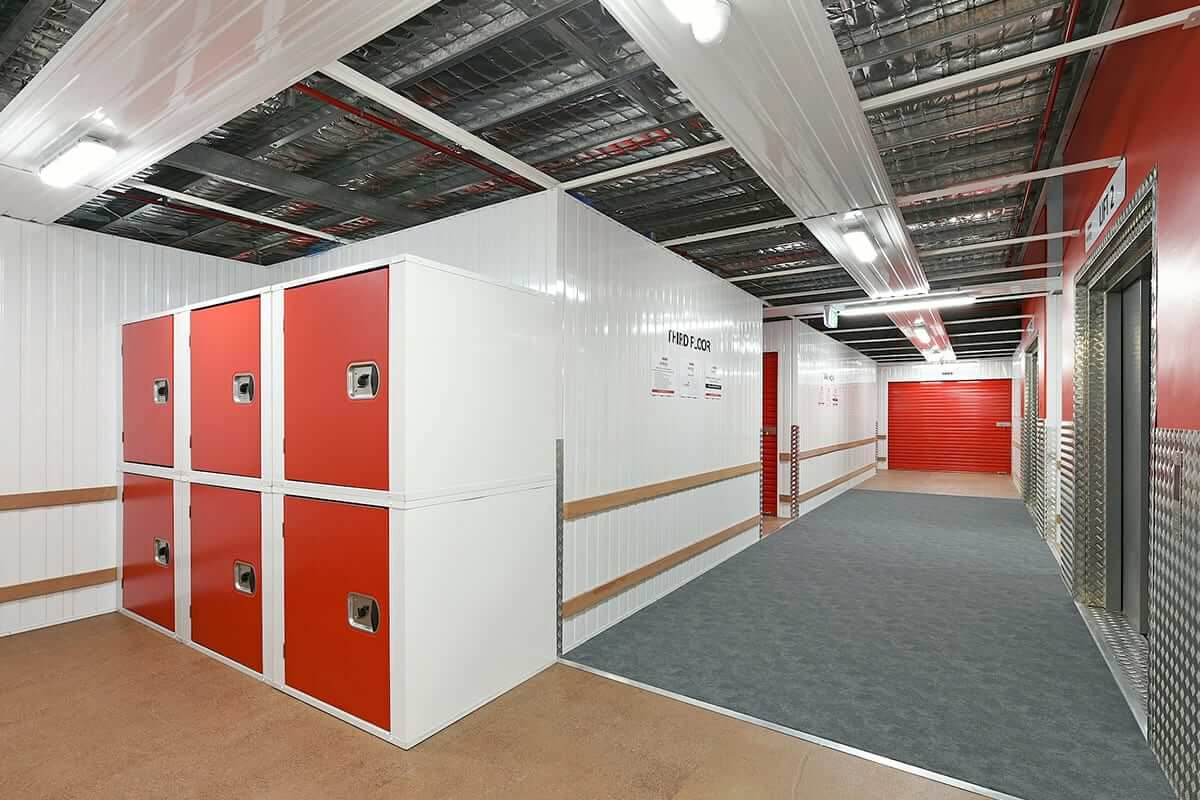 Self storage Article
CHOOSING A SELF STORAGE FACILITY
Do you live in the Perth or Fremantle area, and you need a Self Storage facility? Then you should consider KeepSafe Storage, as it is the most convenient, affordable and secure storage facility in your area. We have a state of the art facility offering Self Storage O'Connor, and Self Storage in Balcatta.
So, if you live in a small house crammed with your belongings, or planning to move to a smaller house and worried about where to put your stuff away, then renting a Self Storage facility makes a lot of sense. After all, while minimalist lifestyle might be the new in-thing, not many of us are in a position to part ways with our belongings, whether they are sentimental or utilitarian.
However, before you sign a lease agreement with the first Self Storage facility you find, there are a few precautionary measures you should keep in mind. Most of these relate to safety, hygiene, access, and fit & size of the storage facility.
In particular, you should be mindful of the following 5 factors when renting a Self Storage O'Connor facility.
1) Location: Just like residential and commercial real estate market, location is the single biggest factor when it comes to choosing a Self Storage facility. This is especially true if you would be making frequent trips to retrieve stuff from the Self Storage facility. As a rule of thumb, you should look for a Self Storage facility within a one-hour radius from your home if you plan to make at least one weekly trip to access the facility.
On the other hand, if you would not have any need to access you stuff at the storage facility, then it would make sense to have them lodged at a distant, or out of town facility. This would result not only in considerable savings for you but you might also get a bigger storage facility for your goods.
2) Accessibility: Regardless of how often you would be visiting the Self Storage facility, it would be plain awful not to be able to access them when you need them the most. A lot of facilities offer 24×7 service, while some are only accessible at certain specified hours during the day. You should find out about their accessibility policy in order to avoid such an unpleasant surprise.
3) Cleanliness and hygiene: Cleanliness and general hygiene of a Self Storage facility is of utmost significance. You should expect a standard of cleanliness that you would maintain at your own house otherwise you would be putting your belongings at risk. You should enquire with the facilities manager about their cleaning services as well as pest control measures they employ. Stories about people turning up at the storage facilities only to find their belongings rotting away, or damaged by rats, are not uncommon. Proper diligence and homework is your key against such nasty surprises.
4) Security: You take adequate security measures at your home to keep yourself, your family and belongings safe. Similarly, you should be expecting nothing less from a Self Storage facility. Ask them about their access policy, security infrastructure, and other security measures in place to safeguard your belongings.
5) Customer service: While a Self Storage facility might not, in a strict sense, be equal to your home but people like to think of it as an extension of their dwelling. In other words, they expect the same sense of security and comfort as they would in the confines of their own homes. This experience of an intimate and personal space, however, can be rudely marred by an impersonal and uncooperative customer service.
Therefore, look for reviews and referrals so that you know about the level of customer service you can expect.
Self Storage O'Connor and Balcatta Self Storage caters to storage needs in the Fremantle and Perth northern suburb areas, servicing customers from all over the city. Call us today, and we'll give you advice on what a storage unit at KeepSafe Storage O'Connor and KeepSafe Storage Balcatta can do for you.
Contact us
Get in touch with one of our staff
The team at KeepSafe are ready and waiting to assist. We'll be back to you as soon as possible!