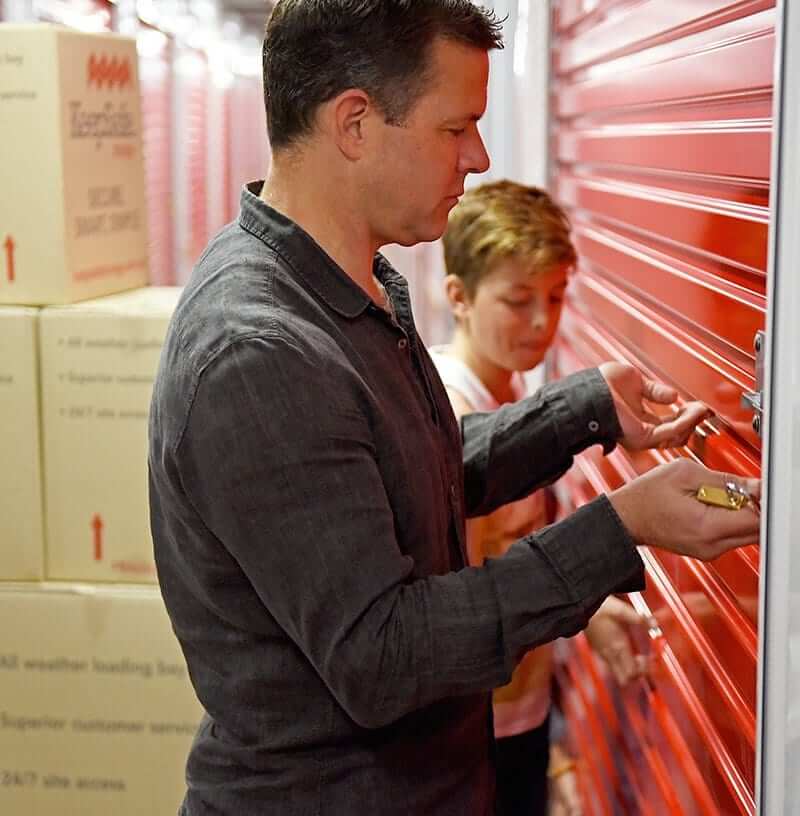 Self storage Article
Is Self Storage a luxury, or a necessity?
The inherent demand for self storage in Australia is clearly portrayed in IBISWorld's 2015 report, which shows an annualised 2.3 percent growth rate over the five-year period between 2011 and 2016. Certainly, people are spending more money using this service, making the entire Australian self storage business worth $754.3 million.
Why would people pay to have property stored instead of just disposing of it or keeping it themselves? Is it a habit of hoarding more and more unnecessary items or is it a necessary and essential service?
Well, to figure out whether self storage is a luxury or a necessity, you need a more accurate picture of what actually makes it so valuable, what people store and why they don't opt for other alternatives.
What makes Self Storage so valuable to Australians?
Increasing demand for self storage services may be an indicator that such a service has managed to create the perfect opportunity to fulfil certain needs that people have always had. It may also be that new emerging client needs have developed. Considering the new innovations adopted by businesses in a competitive environment, it's also possible that new service offerings have also sparked greater demand for self storage services.
Indeed, consumers have been taking advantage of storage services in a wide range of situations arising from demands of work, education and more. Someone who has to relocate for employment might not want to move on with all their property. Your new location might not have sufficient space to keep all your belongings. This would make a storage facility immensely valuable. The same also applies if you have to relocate for education purposes.
With increased economic advancement combined with shrinking living spaces, it's inevitable that people would have more property than they can handle and little space to put it in. Others would also have valuable property or items that need specialised kinds of storage, both of which necessitate dedicated storage services.
One interesting aspect that the Self Storage Association of Australia highlights is the fact that approximately half of all consumers typically use the services on short-term basis. There also exist consumers with long-term use, lasting for many years.
Do people store out-of-the-ordinary products?
Perhaps, you might assume that someone would only pay for storage if they have something really valuable or out-of-the-ordinary. Well, not necessarily so…
You might need storage for ordinary items like furniture or cars, simply because they are too bulky to keep them yourself. Boats and motorhomes would also fit in this category of bulky items.
However, there also exist specialised storage options for products that may require particular storage conditions. For instance, high-security options may be available for firearm storage. Wine is another item that would require ideal, temperature-controlled rooms. A whole host of other storage options exist, including deposit box operation.
Why would you pay for a Self Storage facility instead of using your own portable storage?
If you don't already know, a shipping container can be repurposed into your very own portable steel storage container, after it has been retired from the cargo industry. This might seem like an ideal and even better substitute for renting a unit in a storage facility; however such a comparison wouldn't be much different from debating whether to keep your money in the bank or your own home safe – each has its own risks and benefits.
The most obvious challenge you would have with a portable storage container is space. You would need twice as much space as the size of the container for truck delivery to your site. This is something you wouldn't need worry about with an off-site facility.
Even if you have ample space, you would also need to consider several other on-going costs that would apply with your portable container. You have to shoulder various costs that are typically managed by an off-site facility. These include repairs and maintenance, rates, insurance, electricity bills and even wages.
Despite the benefit of having flexibility, convenience and portability of your own storage container, you would be taking on all the risks including dangers of burglary, damage and effects of natural disasters. Clearly, this shows why many people would be better off paying for off-site storage, rather than having their own portable container.
Ultimately, whether self storage is a luxury or a necessity would largely depend on you – the consumer – and what purposes you use it for.
KeepSafe Storage in Balcatta and O'Connor offer safe and secure storage facilities of varying sizes, and we offer 24-hour access to your unit, and all units are protected by CCTV cameras, alarms and access control.
KeepSafe Storage is located at 46 Ledgar Road, Balcatta, and 295 Stock Road in O'Connor, WA. You can contact us at (08) 9200 6252, or visit us online at www.keepsafestorage.com.au
Contact us
Get in touch with one of our staff
The team at KeepSafe are ready and waiting to assist. We'll be back to you as soon as possible!