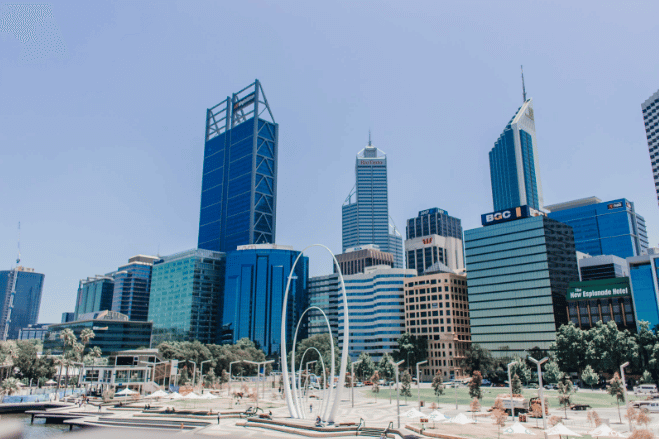 Self storage Article
Best Cost Effective Family Activities This Summer In Perth
Whether you are a resident of Perth or visiting for the summer, there are so many fun things to do for families. You don't need to spend a lot to find some great family fun, with plenty of cost-effective and even free activities available for families of all sizes and ages to try out. Perth offers both permanent attractions for you to explore and amazing events for you to seek out this summer. Don't worry if you haven't decided what your family is going to get up to in the next few weeks or months, because there is a huge range of options for you to explore.
Take a look at some of these ideas for fun with your family in and around Perth this summer.
WA Museum Boola Bardip
Museums are always great picks for family entertainment, and they can be pretty good value too. At the WA Museum Boola Bardip, the standard entry for adults is $15, but children up to the age of 15 get in free. There are also lower concession prices, plus free entry for carers. It's easy to get there, as it's just 200m from Perth train station.
The museum exhibits Western Australia's rich history and culture on three major themes, with both permanent exhibitions and special exhibitions. There are lots of things to see and do, with additional experiences like the Sunday Animal Encounters and story time on Fridays and Sundays, as well as resources like the Gogo Digital Guide and sensory backpacks.
Fremantle Markets
Head to Fremantle on the train (or using your preferred method of transport) to experience the Fremantle Markets. Inside a historic building, these markets offer you everything from food and drink to shopping and entertainment. It's a fun experience for the whole family, and you can spend as much or as little as you like. Some weekends also host the Baby Animal Farm, which is a great chance to meet some fluffy and feathery friends, plus there are family-friendly entertainment options like face painting. It's somewhere you'll want to return to, and it doesn't have to cost you anything at all.
WA Shipwrecks Museum
If you're a family that likes museums but you prefer to save money, another option is the WA Shipwrecks Museum. This one is free entry, although there's a suggested donation of $5 if you want to help support the museum. While you're in Fremantle to visit the markets, it's definitely worth paying a visit to this museum, which is located in the Commissariat buildings. There are some great tours and storytelling, as well as sensory-friendly resources for families to benefit from. On February 26th, head to the Fremantle Fishing Boat Harbour for the WA Dragon Boat Festival too.
Spend a Day at the Beach
Heading to the beach is always a cost-effective thing to do, with some great options close to Perth. Cottesloe is a pretty popular option, offering a beach that's suitable for all types of people. Whether you're looking to lounge around, build sandcastles, go for a swim or get a workout, the whole family can have fun on the beach. It doesn't have to cost anything, but you could get some food, something to drink, or a seaside souvenir. Cottesloe is easily accessible by train from the centre of Perth, and there are other options for anyone looking for a good beach too.
Go Surfing
Another thing to do when you're by the beach is surfing. Don't worry if you've never tried it before, because there are plenty of providers who offer lessons for all the family. Surfing WA can be found at Trigg Beach and offers kids' lessons, as does Go Surf Perth at Brighton Beach. You will find a range of surf lesson options available, from taster sessions to longer courses, including both group lessons and private lessons. Once you've all picked up some skills, you might feel more confident about getting out there on your own too. Maybe you'll even end up buying your own boards and all of the gear you need.
For some similar but alternative activities, you could consider kite surfing or stand-up paddle boarding.
Take a Trip to Rottnest Island
Get on the ferry out to Rottnest Island and you could spend a relaxing day exploring the island. Look out for cute quokkas, take a bike ride around the island, and get some lunch or dinner before heading back to the mainland. Children under 12 can go for free with no island admission fee for same-day trips, while adults can save money with no admission fees for same-day return from 2 pm.
Another island option is to head to Heirisson Island, located at the eastern end of the Swan River. Here, you will find lots of grey kangaroos, which might not be as smiley as quokkas but are still fun to watch.
Enjoy the Swan River
The beautiful Swan River offers plenty of things to do, including some lovely views. You can take a stroll along the river, get on your bikes and go for a ride, have a picnic, enjoy some fishing, or perhaps take a relaxing river cruise. These are all cost-effective options that the whole family is sure to love. The river can also provide some thrilling activities for more adventurous families who prefer following the action.
Pack Away Until Next Year
When summer starts to wind down, you might find you have various things you want to put away until next year. Maybe you have your family bikes, surfboards, or various other sports and outdoor equipment that you need to store. KeepSafe Storage Perth can help you to store all of your things in our secure self-storage units so that you can access everything when you need it. Whether you want to store your things until next summer or you want to have access to them all year, you can save space at home by choosing one of our storage units.
Get in touch to find out more about our personal storage options this summer.
Contact us
Get in touch with one of our staff
The team at KeepSafe are ready and waiting to assist. We'll be back to you as soon as possible!