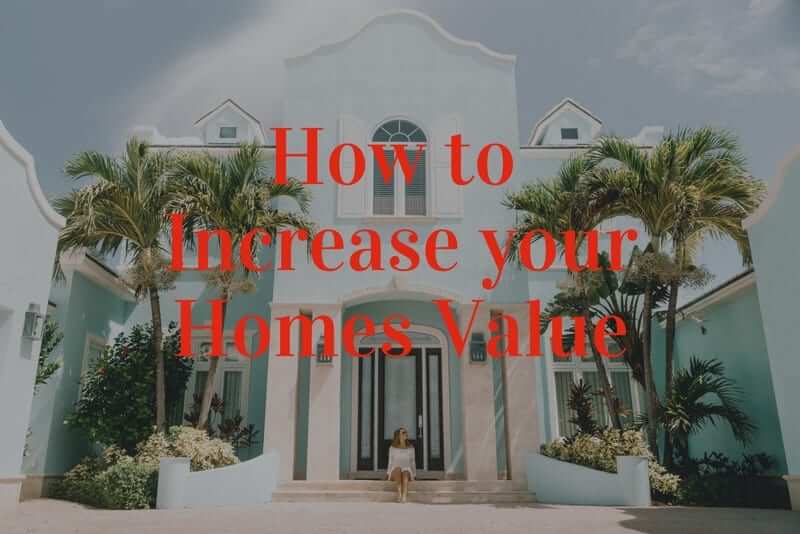 Self storage Article
Increase Home's Value
If you're in the process of trying to sell your home, you know how demanding and stressful the process can be. The house market can be unpredictable, so it's important you try and make your home appear as valuable as possible. While it might be a bit of extra work, increasing your home's value can make the sales process more rewarding. One of the tools that can help you increase the value of your home is finding an affordable Self Storage unit in Perth from KeepSafe Self Storage O'Connor.
⭐ Check out some of our favourite mini-renovations that will increase your homes value without you spending a fortune ⭐
Start with Curb Appeal
Your house might look perfect on the inside, but if the outside of your home is in disarray, it's not going to make a good first impression. When it comes to buying a home, people value the outward appearance a house has, so it's important you ensure your home has nice curb appeal.
Fix any issues with the roofing, including replacing broken shingles and clearing out the gutters. Ensure the lawn is mowed and the plants and flowers look lively and healthy. If the exterior paint or your front door looks a bit old and worn, consider replacing it with something more appealing and modern. Consider placing some nice pot plants by the door of the entry to add more visual appeal and any modern outdoor furniture could be placed out the front to encourage the buyers to remember how the front of the home looked.
Make Easy Cosmetic Repairs
Internally, there are a few things you can update to create a more valuable home. These repairs don't need to be expensive, but they can have a big pay off come auction day.
If there are any faulty items, such as leaking taps or broken light switches, get these replaced. Patch up and repaint over any holes in the drywall, and consider repainting rooms that have chipped walls or look tired.
We have included some inspiration for some beautifully renovated rooms to give you a bit of motivation to get started:
Source: Classy Clutter
Source: Murals Wallpaper
Source: Little Liberty 
Something as simple as refreshing the paint or adding wallpaper to one of the walls in a bedroom to draw attention to this part of the room is a great way to give any bedroom a mini makeover. If you aren't comfortable doing this yourself, or making such big changes is too expensive consider adding some art to the walls that matches the theme of the room, if you are unsure what this is try to select something that matches the bedding. For some final touches, place flowers or plants on surfaces around the room to give it a more peaceful feeling. If there is are any items that aren't visually appealing or don't have a specific purpose in the room, consider putting them in a well labeled box or large container and put it into a Self storage facility in the Perth area.
Source: Domino
Source: Domino
Source: Domino
The kitchen is the room in your house you should put the most time and effort into making look perfect, as this is the most value adding room in your home. Finding a self-storage facility nearby is a great way to assist you while you renovate. Kitchen renovations can be expensive, but some simple changes you can make the room look completely new. Something as simple as installing new pendant lights that suit the general style of your home is one way to modernise the room. Add some plants to the window ledge or on any shelves and consider giving any tired looking cupboards a fresh lick of paint. If you have any china or kitchen items that you don't often use, consider putting them in your Perth Self Storage unit to keep them safe from breakage, while also freeing up draw space, allowing you to be better organised.
Source: Fle Marie
Source: Style Curator 
Source: Apartment Therapy
Consider getting wet rooms, like your bathrooms and laundry, professionally cleaned before an open house. This can make your bathrooms appear refreshed and new without having to completely update them.
Make sure all your doors and windows are functional and don't squeak or get stuck.
Declutter and Depersonalise
The final step in increasing the value of your home is to get rid of all the clutter. While a messy home isn't necessarily worth less than a clean home, it might appear that way in a buyer's mind. Making your home as neat and tidy as possible can make it easier to sell.
⭐ Check out some 13 clever ways to fake high-end looks in your home ⭐
https://www.facebook.com/Hometalk/videos/3396602763690589/
Self Storage in O'Connor is the perfect storage solution. Move your items and clutter into your storage unit to make your home feel and look more open and organised. Consider depersonalising your home as well, by moving items like your family photos and fridge magnets into O'Connor Self Storage. This can make it easier for potential buyers to envision their own lives in your home.
Save your sanity and help get the best value from your home as possible by renting storage in O'Connor from KeepSafe Self Storage O'Connor today.
Contact us
Get in touch with one of our staff
The team at KeepSafe are ready and waiting to assist. We'll be back to you as soon as possible!