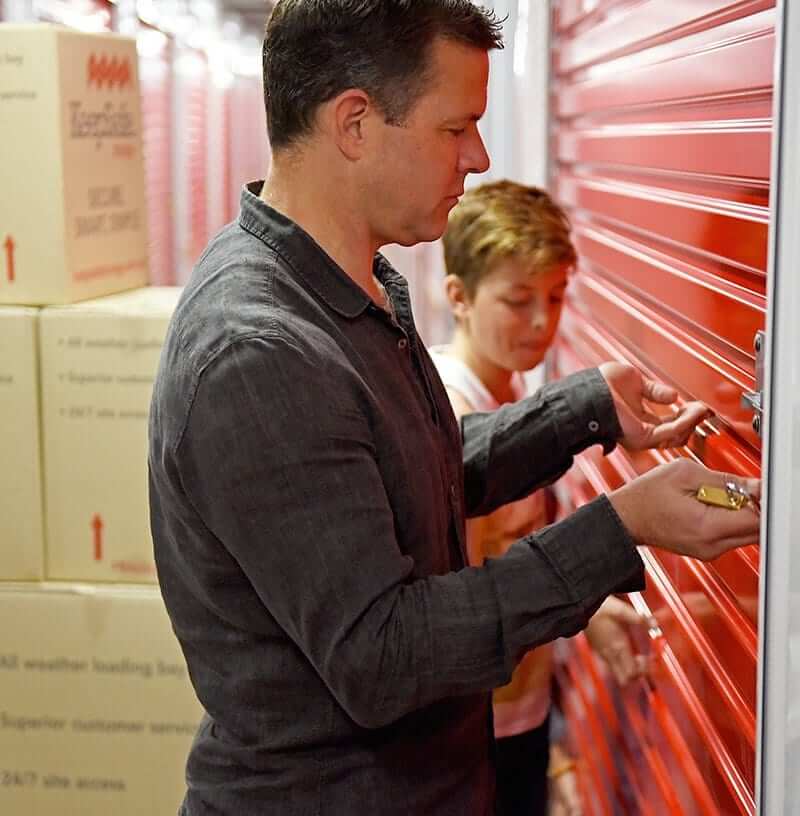 Self storage Article
HOW TO STORE YOUR VALUABLES AT KEEPSAFE STORAGE
It might be the painting you bought online, the beautifully carved wooden dressing table you inherited from nan, or it might be the bulk load of carpet you bought on auction: all needing to be stored until that ambitious renovation is completed.
You've booked your Self Storage with KeepSafe Storage, O'Connor or KeepSafe Storage Balcatta, the most secure and trusted name in Self Storage in Perth. The burning question is how do you prepare your goods to ensure safe and appropriate storage.
Art:
There are a couple of things that should always be adhered to when storing art.
Framed pieces can be safely wrapped, first in bubble wrap and then covered with hardboard and finally taped together.
Unframed pieces should be wrapped with silicone release paper to cover the front and then covering the whole piece with glassine paper. Doing this will safeguard oils from attaching to other paintings. Never fold canvases, always roll them – paint will crack and the damage is irreparable.
When storing your art keep the following in mind:
– Location, location, location – choose a secure climate controlled location. Too much heat could dry out and damage items and too much moisture could lead to mould or other moisture related damage.
– Protect your pieces against direct heat or sunlight. Heat changes the molecular structure of the paint, and could cause peeling, and other damage.
– Balancing canvases and other framed pieces next to each other will compromise the structure of frames and canvases. Leading to sagging and other possible damage.
– Lay all pieces flat, secured with acid free board between pieces to avoid extreme downward pressure.
– Stack on painting racks. Leaving your precious pieces exposed to concrete, either via the floor or wall, could lead to moisture absorption.
Wood:
A couple of weeks before the move, remove all items from the furniture, leaving them clear and empty. This will not only ensure safe transportation of the item, but will also get a big thumbs-up from health and safety, and those who do the heavy lifting and moving will thank you.
Give the items a good conditioning with the appropriate wax or wood treatment. This will help to lock in moisture and combat possible cracking whilst in storage.
On the day of the transportation, before wrapping or packaging the relevant items – remove all nobs, footings and handles. It might seem like overkill, but you will kick yourself if you find that your priceless heirloom has lost a handle, or a footing has broken off during the move and can't be found.
Now secure all these small bits in a zip-lock bag, clearly label it and with acid free masking tape, and secure it under each item.
Wood is organic and needs to breathe, so we'd advise against wrapping your wood with bubble wrap. Thick old blankets will do the trick if items need to be secured against other items in your unit.
Be kind to yourself and your furniture and use a furniture dolly, this will save you a lot of time and effort.
Choose your transport well, and refrain from stacking other items on your wood. Scratches, water stains and bumps are very hard to remove from wood.
Once the move into the unit is completed, bear the following in mind… Find a safe spot for your wooden furniture, resting heavy items against it is not advised. Cover your items with something organic, plastic will create condensation and damage the wood.
Carpeting:
The number one tip when transporting and or storing rugs or carpeting is never to fold, and always to roll.
Start with a straight rug. Keep the rug or carpeting straight while rolling – the reason you want to be doing this is to maintain the integrity and grain of the weaving.
Transport the carpeting on top of whatever you might be storing, keeping it dry and clean at all times. Moisture is your number one enemy.
Once in your storage unit, all carpeting is best stored horizontally and elevated from ground level. Ensure your items are secured from all elements: heat, light, moisture and downward pressure.
Once last tip on how to store, would be to visit your unit regularly to make sure your no nasties has hitched a ride on the items.
If you need further advice on how to store your stuff, feel free to call the team at KeepSafe Storage O'Connor or KeepSafe Storage Balcatta, and they will help you with all your storage needs.
Contact us
Get in touch with one of our staff
The team at KeepSafe are ready and waiting to assist. We'll be back to you as soon as possible!