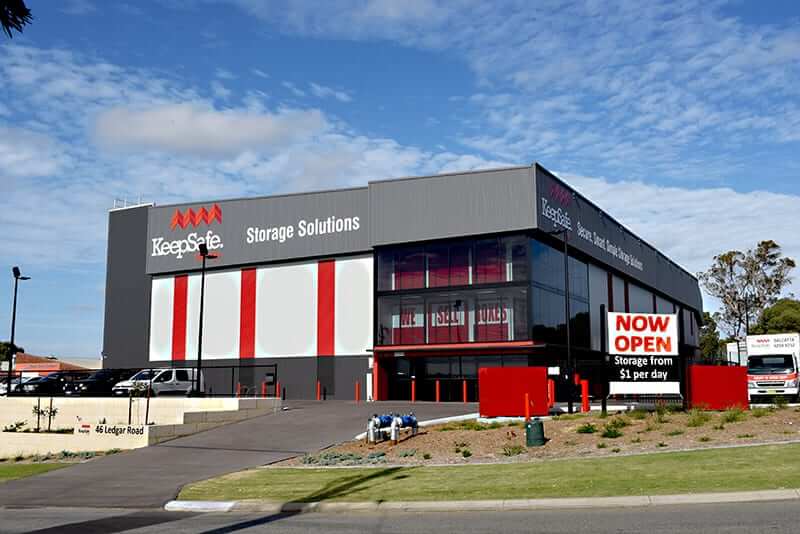 Self storage Article
CREATE A PLAYROOM WITH THE HELP OF SELF STORAGE IN OSBORNE PARK
Does it feel like your entire home has been taken over by your kids' toys? If you have little ones underfoot, that's pretty understandable. By establishing a dedicated play area for your children, you may be able to contain the mess a bit and reclaim more of your home. If you think you just don't have enough space to make a playroom, it's time to consider Self Storage in Osborne Park from KeepSafe Storage Balcatta. You can use a storage unit in plenty of beneficial ways: to clear away unneeded things; to temporarily store large items until the space is ready; and to store toys until you're ready to give them to your kids.
Empty out that spare room
You may very well have a spare room in your home that can be repurposed as a playroom. The problem is, it's likely that room is packed with random things. This is a great excuse to go through all of that stuff and clear it away. Since you've been holding onto these things, you probably won't want to toss them entirely. Instead, give yourself some breathing room by renting Self Storage in Osborne Park. You can move everything out of the room quickly and sort through it all later.
Get organised
If you're going to go through the trouble of making a playroom for your little ones, you should do so in as orderly a fashion as possible. For this to happen, you need to get everything organised. This can be pretty overwhelming, especially if space is tight at home. Consider bringing all the items that need sorting to the Self Storage unit and doing the work there. When you're finished, you can bring back the items that will go in the playroom, store the ones you want to save for later, and toss, donate, or sell the rest.
Keep Self Storage in Osborne Park for as long as you need
When you're all done and the playroom is set, you may think it's time to get rid of that Self Storage unit. However, you should consider keeping it for the time being, and here's why: it's a great place to store toys as you move them in and out of circulation at your home. In other words, you can periodically move some toys to storage and bring others out so your kids don't tire of their toys as quickly.
Regain your sanity
You'll have to put time, money, and effort into establishing a playroom for your children; however, it will all be worth it in the long run. Instead of being surrounded by toys and clutter, you can contain most of it to one specific area. In turn, you'll be better able to relax as you won't be surrounded by mountains of toys and other things. If you're ready to start using Self Storage in Osborne Park, contact the storage experts at KeepSafe Storage Balcatta today.
Contact us
Get in touch with one of our staff
The team at KeepSafe are ready and waiting to assist. We'll be back to you as soon as possible!