Self storage Article
Downsizing for Retirement
From time-consuming maintenance to high property taxes, the home you spent so many amazing years in can bring too many responsibilities. If you're considering moving to a retirement village or smaller home, prepare to downsize with these tips. From purging all but the most important household goods to reserving Storage in Stirling for bulkier or seasonal items, take these steps to prepare for your move.
Here is a list of some of the most popular retirement villages around the Stirling area:
St Ives Centro retirement village is located at 6 Tighe Street, Jolimont. The facility is located a short drive from Stirling and boasts world-class ammenities throughout, including an outdoor bowling green, cinema, library, heated pool, golf course and craft studio.
Ocean Gardens Village is located at 60 Kalinda Drive, City Beach and is just a short drive away from our self storage Stirling facility. This village boasts stunning, panoramic views of the ocean and city and hills. The Ocean Gardens village is located close to the Perth Central Business District and is close to public transport.
The Bethanie Gwelup Retirement Village is located at 17 Segravve Street, Gwelup, just 12kms north of the Perth CBD and a very short drive from our Self Storage facility in Perth. This village is situated directly opposite the Gwelup Reserve and overlooks the beautiful Lake Gwelup. The village is close to the Stirling train station and many of Perth's most popular golf courses, however, there are many facilities inside the village including a gym, hair salon, library, outdoor area and various social outdoor and indoor areas.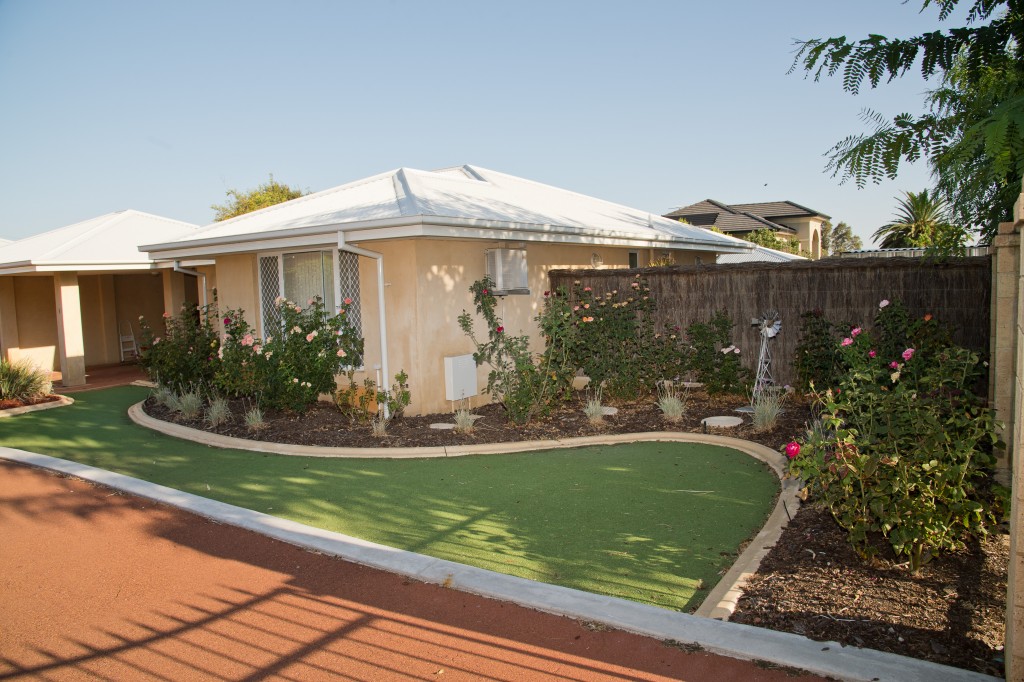 Mt La Verna Retirement Village is located at 678 North Beach Road, Gwelup, a very short trip from our storage facility in Stirling. The facility contains 33 villa units in the independent living section and there are a number of facilities available for the residents to use including, a hairdressing studio, a podiatrist, physiotherapist and occupational therapist, a church and chaplaincy services, as well as rooms for social entertainment.
Allow time for organisation & to put items into Self Storage Stirling
Break your organisational project down by room or even individual sections of a room. Spend time sorting items every day, deciding what to keep, toss, donate, recycle or sell. It may be easier to start with items you're less attached to, like seldom-worn clothes or unused workout equipment. Or maybe you'd rather tackle the tough stuff first; if you have collectibles to sort through, consider keeping the best pieces and photographing the rest before selling them.
Go lean in the garage & Use Self Storage in Stirling to Help!
If your retirement village or new home offers everything you need within walking distance, you may be able to get away with one car instead of two — or none instead of one. It may seem radical, but eliminating a vehicle brings major savings. Gone will be auto repairs, depreciation, gas, insurance and other expenses. It could also mean paying less for a house without a garage or with one stall instead of two. Whether or not you sell your car(s), the garage is a good place to find items to sell. Self Storage in Stirling provides a home for those "just-in-case" items you want out of the way yet still accessible.
Pare down the odds and ends & Put them into Storage in Stirling
Donate clothes you haven't worn in a while; give friends a chance to go through them first. You may find you wear many of the same items often, so don't be afraid to let go of less-loved clothing. The kitchen offers another opportunity to eliminate clutter. If you've only used the juicer once and coffee mugs are gathering dust in the back of your cabinets, take them to consignment stores or donate them to a local charity. Garage sales also offer a great way to get rid of unwanted items and make a little money in the process. Reserve Storage in Stirling for holiday decorations and other infrequently used belongings.
Downsizing for retirement doesn't have to be difficult. With a little planning, editing your belongings will help you de-clutter and even make money to cover moving costs. You can also visualise what your rooms will look like with less furniture or multifunctional pieces by placing a few furnishings in a storage unit. Storage in Stirling offers a safe, secure way to protect your belongings during this transitional period.
Contact us
Get in touch with one of our staff
The team at KeepSafe are ready and waiting to assist. We'll be back to you as soon as possible!