Self storage Article
What to Do Before Moving in to the New Home
When you're moving into a new home, there are many things for you to consider. Finding the right home will be the most difficult facet of your home-buying journey. The steps that you take in the initial days and weeks after purchase can help you turn your new house into a home. The following steps can spruce up the interiors of your home and make moving much easier.
Install Good Lighting
Among the most substantial improvements that you can make to your new home before moving in is to install good lighting. First, you must choose the right lighting technology. While incandescent light bulbs are still the most popular type around, the most energy-efficient bulbs are LED and compact fluorescent ones. Make sure that the fixtures you choose match the interior style of your home. Pendant lighting and recessed lighting are highly popular for any room and can provide the interiors of your home with a more luxurious appearance.
Paint Kitchen Cabinets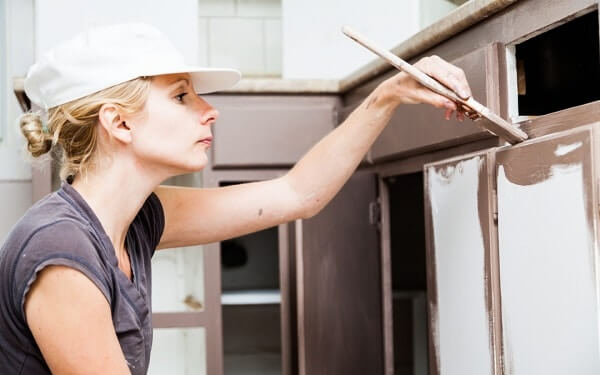 Unless your home is being built from the ground up, you'll likely have issues with the appearance of some aspects of the home. For instance, it's common to repaint the interior walls when moving into a new home. Another simple project to complete that will allow you to add your personal touch to the interiors of your home is to paint the kitchen cabinets in a different colour.
Consider using a two-tone approach, which will provide your kitchen with a more dynamic appearance. The two most popular paint colours for kitchen cabinets are wood and white, the former of which is available in many shades. Light grey, blue, and eggshell are three additional colours that might work with your cabinets.
Add a Carpet
If the floors in your new home have yet to be carpeted, adding carpet to current flooring is very easy to do and can be completed in less than a day. While you can install wall-to-wall carpet on your own, it's highly recommended that you contact a professional to handle this job for you. The five main types of carpet fibres you can select include polyester, wool, nylon, olefin, and triexta.
Perform a Deep Clean
No matter how clean your new home looks, it almost certainly needs to be cleaned thoroughly if there were previous owners. Schedule a professional cleaning service to perform a deep clean before your move-in date. After the large investment that you've made, you deserve to be greeted by a spotless home.
Consider Solutions for Storage Perth
Moving to a new home can be a hectic situation that's made worse when the unexpected occurs. Whether the closing date has been moved back or you're moving to a smaller home, you may need to temporarily rent a unit for Storage Perth. Storage units are available in many sizes to account for any storage needs that you have. Make sure that you get Storage Perth a few weeks ahead of your move.
Contact us
Get in touch with one of our staff
The team at KeepSafe are ready and waiting to assist. We'll be back to you as soon as possible!