Self storage Article
Tips to Storing Patio Furniture
Patio Furniture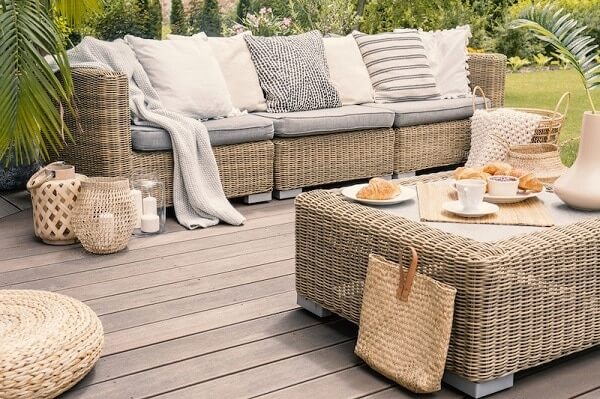 Patio furniture is a great way to add beauty and comfort to the outdoor areas of your home. Patio chairs and tables, both large and small, provide great seating and entertaining opportunities for your family members and guests alike. Patio furniture is designed to be durable and to withstand all the elements like sun, rain, wind, and dust. It may be made of plastic, metal, wood, or other outdoor-friendly materials. Proper care will help to maximise the lifespan of your outdoor furniture items.
Your Storage Unit
For most people, it is a very good idea to utilise a storage unit. This tool will help you to keep your home and outdoor areas alike free of clutter and unnecessary items. Your storage unit is the perfect place to keep unused furniture, seasonal items, important documents, camping gear, and other important items. When looking for a storage unit to rent, it is a good idea to choose one that is the correct size for your needs and that is within your budget as well.
Storing Patio Furniture for the Season
During the warmer months of the year, your patio furniture items are sure to be enjoyed by your family and friends. During other times of the year that are cooler or rainier, you may notice that these items are used less often. Rain, snow, hail, and wind can all damage patio furniture. If your items are getting damaged and collecting dust during the off season, it is probably a good idea to store those items in a storage unit for a few months.
Storing Patio Furniture Safely
Make sure to choose a storage unit that is large enough to store all of your unused patio furniture items, as well as all of your other items that need to be stored. You will also want to choose a storage unit that is completely free of mould, mildew, pests, and other potential hazards to your belongings. Remember that the goal of storing your items is to keep them safe and protected. You want to make sure that these items are safer in the storage unit than they would be outside of it, otherwise, there is no reason to put the items in there in the first place.
Self Storage Perth
If you are in the Perth area, you may find yourself wondering what the best option is for a safe and secure storage facility that meets all of these requirements. Self Storage Perth is a great option. Their units will keep your patio furniture and all of your other items safe and free of mould, mildew, or any other issues. Contact Self Storage Perth today for more information on renting a storage unit for your patio furniture and other important belongings.
Contact us
Get in touch with one of our staff
The team at KeepSafe are ready and waiting to assist. We'll be back to you as soon as possible!